I write essays about Thai literature and politics from the vantage point of the Northeast. At times sentimental, other times hilarious. Often out of left field. Never the same.
Selected writings in English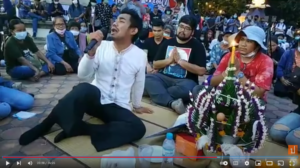 "The Artivism of Incantations in Isan" The Jugaad Project, 2022.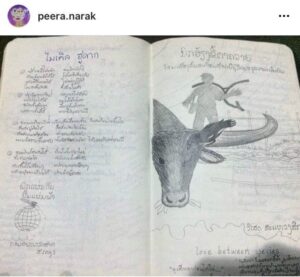 "Ten Years of Being Thai" soi, 2022.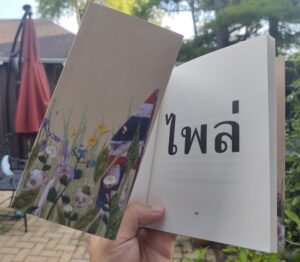 "How to Tell Stories Under Lèse Majesté? An Anonymized Novel Has Some Answers" Asymptote Blog, 2021.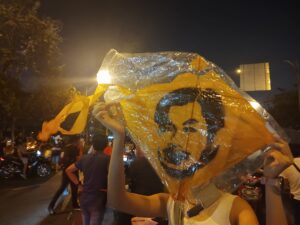 "Heaven Doesn't Divide—Why This Gulf?" New Mandala, 2021.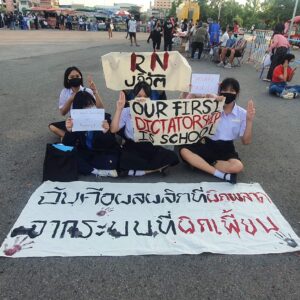 "The Law Ought To Be King" Boston Review, 2020.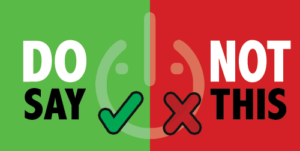 "What to Say and What Not to Say to Isan People" Aan Online, 2019.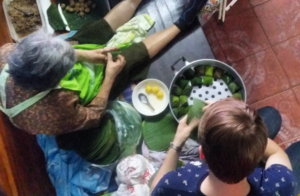 "Betraying my heritage: the riddles of Chinese and Lao" The Isaan Record, 2018.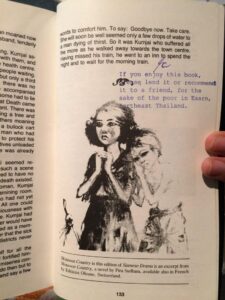 "What's so special about Isaan people writing in English? A review of Pira Sudham's stories" The Isaan Record, 2017.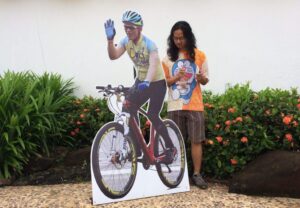 "Posing with the king's body" New Mandala, 2017.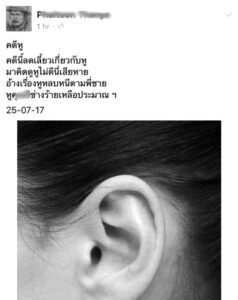 "In the wake of Yingluck's departure: poetry as food for thought" The Isaan Record, 2017.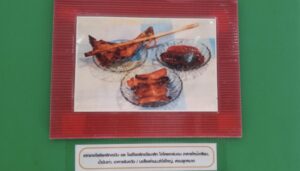 "My farang husband likes Isaan food, will he get cancer?" The Isaan Record, 2017.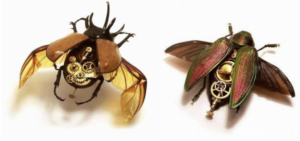 "Esania Sector 9: Climate change fosters new Isaan writing" The Isaan Record, 2017.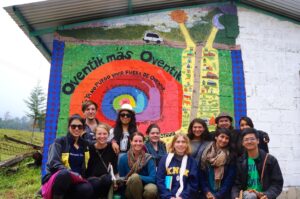 "Juan Rulfo in Northeastern Thailand: Translation and Solidarity" Ensayo Premio Pensar a Contracorriente (Cuba), 2016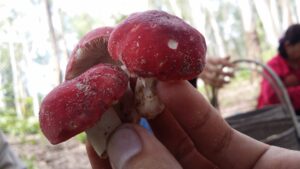 "What mushrooms tell us about Isaan's ecological future" The Isaan Record, 2015.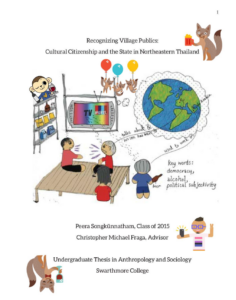 "Chapter 1: Drunken Villagers and Hygienic Citizenship" from my undergraduate thesis in cultural anthropology, 2015.
For a fuller catalog of my writings, see:
– My dispatches on Thai and adjacent literatures on Asymptote Journal's Blog
– My puzzle pieces on Aan Online retelling (mis)adventures in translation through Juan Rulfo's El Llano en llamas and beyond
– My journalism on The Isaan Record in English and Thai (and sometimes Isan)
– My fun articles on The Matter (in Thai only)
– My political analyses on New Mandala (in English only)
– ควายแดงเดียวดาย, my book review blog during undergraduate years
– ปลดกระฎุมพีระ :: Peera's Public Bedroom, my repository of experimental prose and poems during high school and undergraduate years